Birdair is the leading specialty contractor for custom tensile fabric structures throughout the world.
With more than 65 years of experience, Birdair has worked with owners, architects, engineers and contractors to design and build custom tensile fabric structures used to create innovative roofing systems, canopies and skylights. As a turn-key specialty contractor, Birdair provides pre-construction assistance; including design assistance, budgeting, construction methodologies and project schedule development. Our in-house capabilities consist of design, engineering, fabrication, installation and maintenance of tensile structures.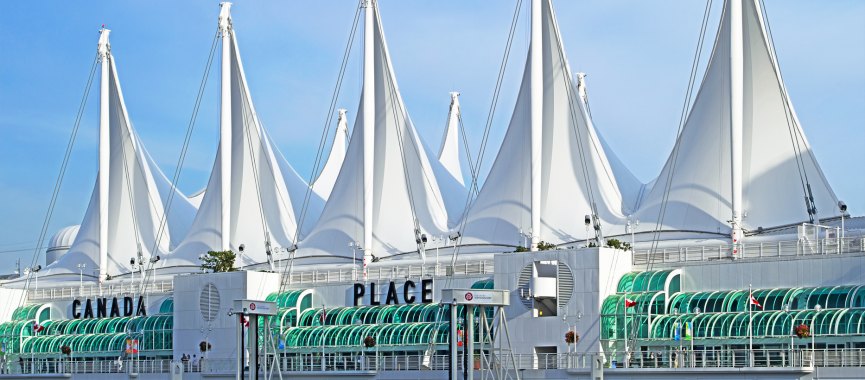 Working closely with architects and their clients, Birdair assists in delivering award-winning solutions by taking an idea and building an icon. Our work ranges from secure transportation terminals to sports venues and convention centers; from festive entertainment, performing arts facilities and museums to offices, hotels, resorts and visitor centers; from eye-catching retail complexes to walkways and porte-cocheres. To date, the company has completed more than 1,300 major tensile architecture in more than 30 countries, requiring over 30 million square feet of architectural fabric membrane.
Birdair is committed to the ongoing development of the tensile architecture, working diligently to further promote the most modern technologies available and to continually innovate signature, high-quality designs. We use sustainable building materials that reduce electricity and HV/AC use, utilize recycled steel, and minimize waste in the transportation and fabrication processes.
Company History
Industry leader, keeper of the technology.
Since its establishment in 1956, Birdair, a roofing and membrane specialty contractor, has been committed to the technological and aesthetic development of custom tensile architecture for use in numerous market sectors.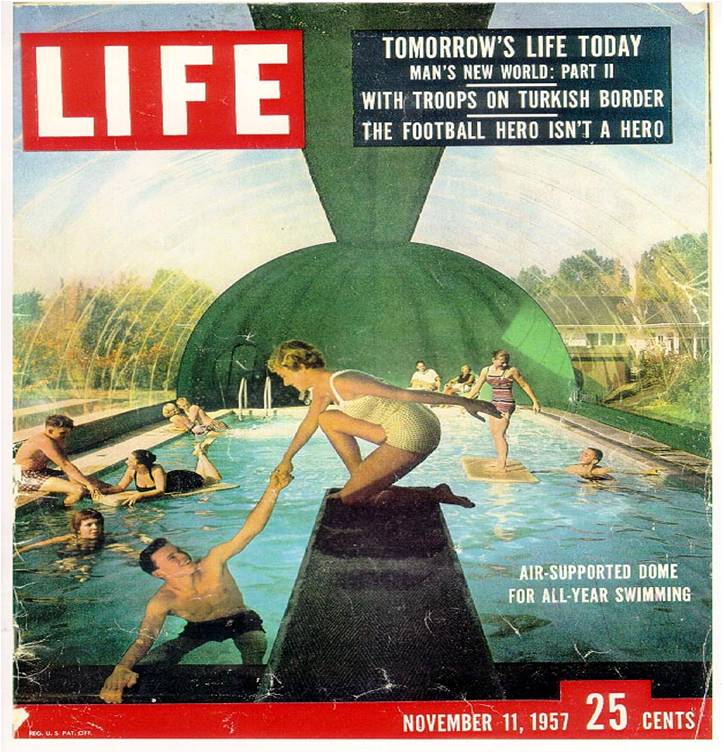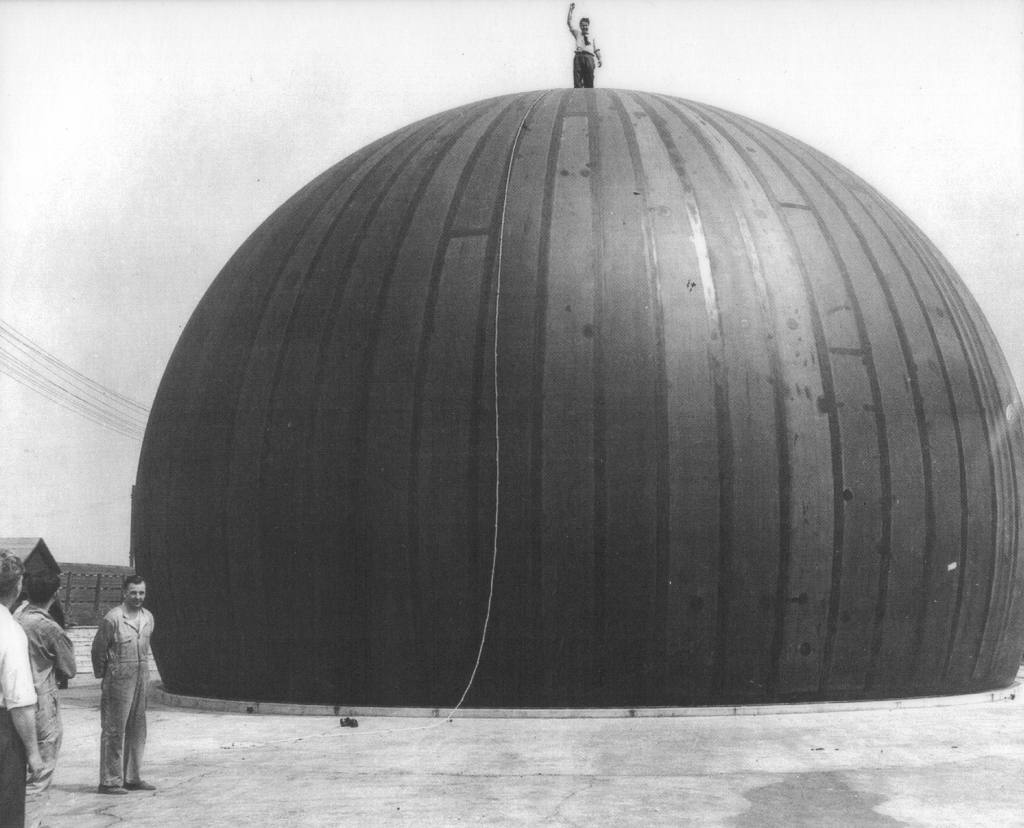 Walter Bird, a remarkable engineer with a vision, left his position at Cornell Aeronautical Laboratory to found Birdair in Buffalo, New York. From humble beginnings of developing early radomes and rapid deployment command shelters, Bird and his team went on to develop commercial applications in bulk storage and removable sports facility covers. As a result, in 1957, the Buffalo, N.Y., home of company founder Walter Bird was pictured on the front cover of LIFE Magazine. It featured an air-supported pool enclosure in winter, as a glimpse toward life in the future! For the Expo '70 in Osaka, Japan, Walter Bird aided the late David H. Geiger PhD, a prominent engineer, in designing the U.S. Pavilion to develop a unique roof system. The low-profile air-supported roof utilized a compression ring and was restrained by steel cables; it was ideally suited for a site subject to both high winds and high seismic forces. This temporary structure used a skin of PVC-coated woven glass fiber.
Although Bird was hopeful Birdair would obtain the Pavilion's construction contract, it was awarded to Taiyo Kogyo Corporation of Japan. The completed U.S. Pavilion served as a pioneer and inspiration for a multitude of air-supported stadiums constructed during the 1970's and 80's, which were PTFE-coated fiberglass designed by the Geiger-Berger firm and built by Birdair.
In 1973, Walter Bird constructed the first permanent membrane structure which was not supported by air, University of La Verne College Student Activities Center, still in use today, has dispelled any notion that PTFE-glass fabric would not last.
In 1992, Birdair became a proud member of the Taiyo Kogyo Group, which is led by Taiyo Kogyo Corporation, the same company Birdair competed with more than 30 years earlier at the World's Fair in Japan. As a result, this merger has created the largest membrane group in the world, a group which provides services to all 7 continents.
The combination of traditional building components with Birdair's experience, know-how and willingness to extend the boundaries of tensile architecture has led Birdair to compile a portfolio filled with signature, award-winning designs located around the world.
By way of example, some projects include The O2 in London (formerly the Millennium Dome), Denver International Airport, Haj Terminal in Jeddah, Saudi Arabia, Sony Center in Berlin, Germany, Georgia Dome in Atlanta, La Plata Stadium, La Plata Argentina, three world cup stadia in Durban, Cape Town and Port Elizabeth, South Africa, the Centro Ambar Interactive Center in Tijuana, Mexico, Haddad Riverfront Amphitheater in Charleston, WV, and a Tensotherm™ roofing system on the Talisman Centre in Calgary, Canada.
In just over 35 years, the organization that Walter started in his kitchen has built over 1,500 projects in 35 countries on all continents. Walter Bird was a talented engineer, a master at construction, and a remarkable businessman. He was highly instrumental in developing an entirely new industry of architectural, fabric structures. In addition to David H. Geiger, Walter Bird collaborated with such notable designers as Horst Berger, Ted Happold, Fazlur Khan, Matthys Levy, Frei Otto, Peter Rice, Jörg Schlaich, and Paul Weidlinger. With such important contributions Walter Bird will forever remain a part of the tensile membrane industry.