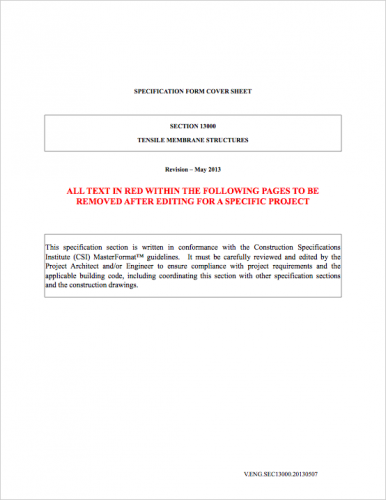 Tensile Membrane Structures Specifications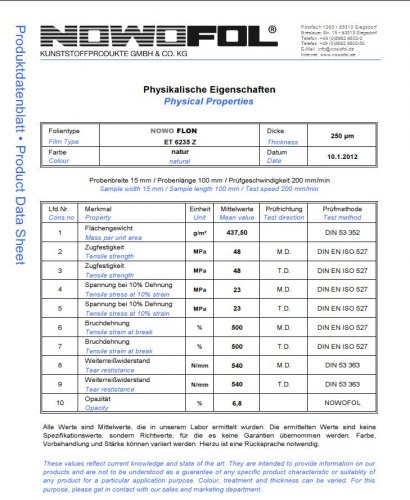 ETFE Specifications
ETFE (Ethylene Tetrafluoroethylene) can be applied in multiple ways such as single, double, or triple layered applications. The material is durable, highly transparent and very lightweight in comparison to glass structures.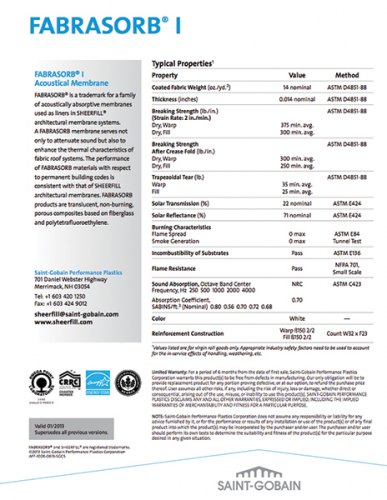 Farbasorb Acoustical PTFE Liner Membrane Specifications
FABRASORB is a trademark for a family of acoustically absorptive membrane used as liners in SHEERFILL architectural membrane systems. A FABRASORB membrane serves not only to attenuate sound but also to enhance the thermal characteristics of fabric roof systems. It is translucent, non-burning, porous composites based on fiberglass and polytetrafluoroethylene.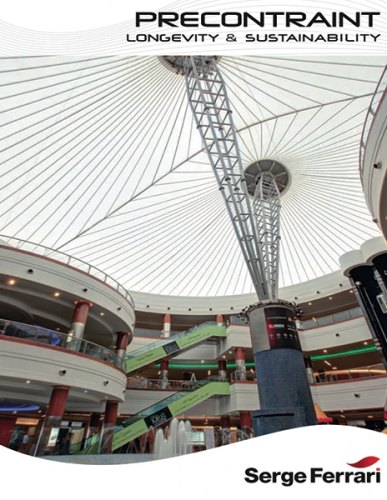 Ferrari PVC Specifications
PVC, or polyvinyl chloride, is available as a woven or non-woven material. PVC membrane is a cost-effective alternative to traditional roofing systems and can be produced in a multitude of colors to coordinate with individual building project needs.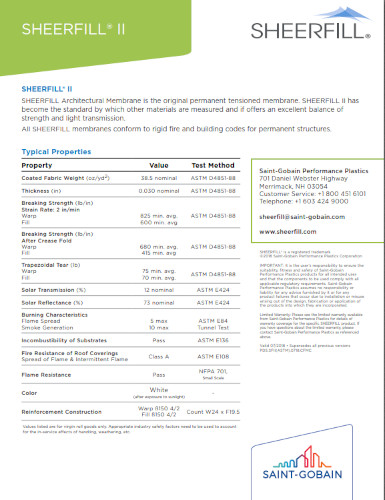 Architectural PTFE Specifications
PTFE fiberglass membrane is used in permanent structures. The composite is made of fiberglass and polytetraflouroethylene (PTFE). SHEEFILL products are available in a range of strengths and light transmission levels, providing the user with a choice of membranes to cover virtually any size of structures from a full-sized stadium to a relatively small skylight. All SHEERFILL membranes conform to rigid fire and building codes for permanent buildings.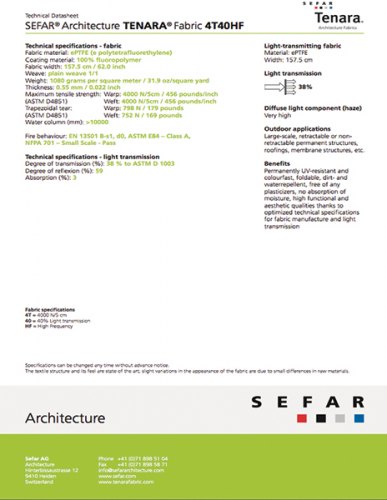 Tenara Specifications
PTFE-coated high translucency (ePTFE) fabric membrane is a dynamic tensile material unmatched for its aesthetics and durability, which is a woven, non-flammable material uses 100 percent fluoropolymer coating and can offer up to 40 percent light transmission (versus just 13 percent with PVC), eliminating glare to allow broad illumination throughout a given interior space.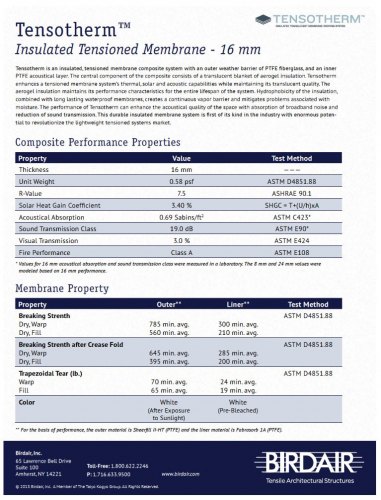 Tensotherm (Insulated Tensioned Membrane)
Tensotherm is a composite system comprised of a PTFE fiberglass membrane exterior skin, a thin translucent insulation blanket embedded with aerogel, and a thinner and lighter acoustic or vapor barrier interior liner.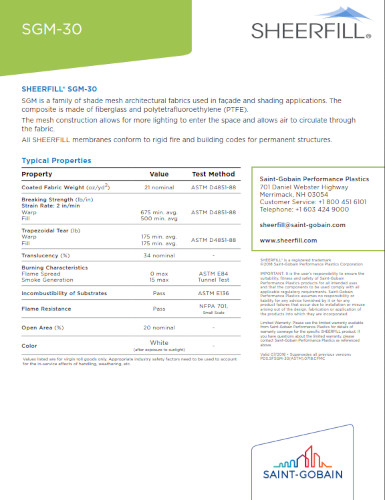 PTFE Fiberglass Mesh Specifications