Today, using sustainable building materials is critical in new building design and construction. Architects and designers are always searching for architectural environmentally friendly products to help create efficient and sustainable building solutions. As a member of the U.S. Green Building Council (USGBC), Birdair's tensile membrane structures, ranging from façade to roofing membranes, can help architects/designers achieve and earn Leadership in Energy and Environment Design (LEED™) and Energy Star project certifications and credits for their latest design projects. Some of the key sustainable benefits when designing with tensile architecture include:
By using translucent tensile fabric membranes like PTFE, Insulated Tensile Membrane or transparent ETFE films, daylight is maximized in building interiors, thus reducing the costs for electric lighting.
Light membrane color helps reflect heat & glare, ultimately reducing your solar heat gain and therefore reducing the demand for HV/AC.
Insulated tensioned membranes like Tensotherm™, provide an insulating layer that minimizes solar heat gain during the summer months and heat loss during cooler periods.
100% recycling of steel
Structurally, Birdair's steel and cable designs involve fewer components than traditional roofing systems, ultimately saving expenses on material costs and lower fuel consumption for shipment.
Flexible photovoltaic (PV) cells can be attached to membrane in an effort to produce alternate forms of energy.
Pre-fabrication during manufacturing avoids waste, thus reducing carbon footprint.
Recycling programs are available for PVC & ETFE film
Deployable or temporary structures can be re-located and re-used.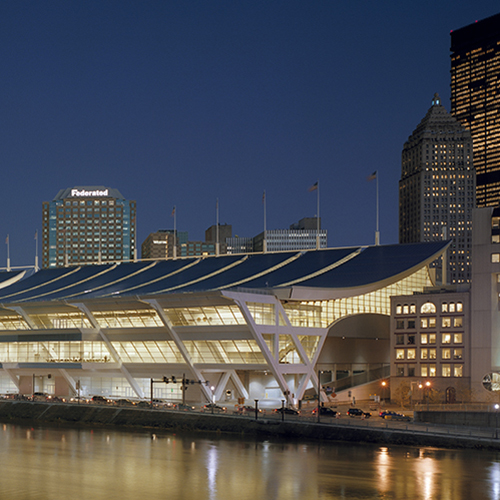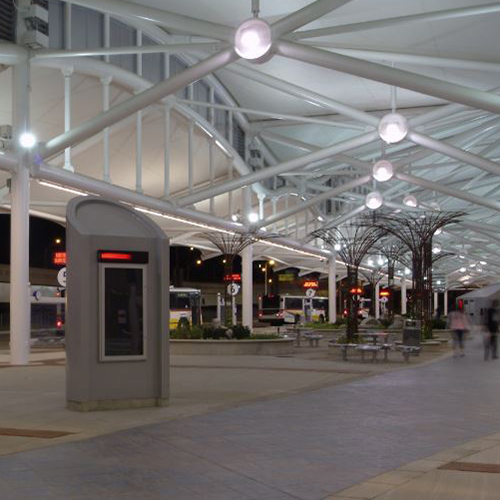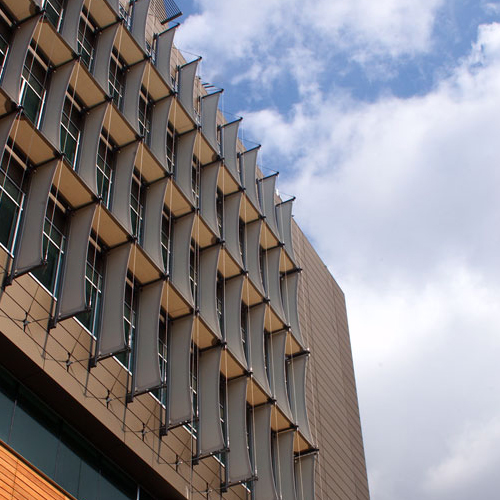 Birdair has contributed toward many LEED building certification projects.
As the U.S. building industry has gravitated towards more prevalent use of sustainable building materials and green design, LEED certification has become an important benchmark. The benefits of achieving LEED certification are numerous. From lower operating costs and healthier occupants, to increased asset value and qualification for tax rebates, to zoning allowances and other incentives in cities throughout the country, Birdair tensile fabric structures offer not only a beautiful signature design component but a sensible building alternative as well.