Birdair Architectural Umbrellas and Modulars are tensile fabric structures that are available in a range of shapes and sizes, membrane materials (including PVC and PTFE), as well as collapsible, portable and modular units with color and branding potential. They can be customized to suit each site using our wide range of accessories including heating, misting and lighting.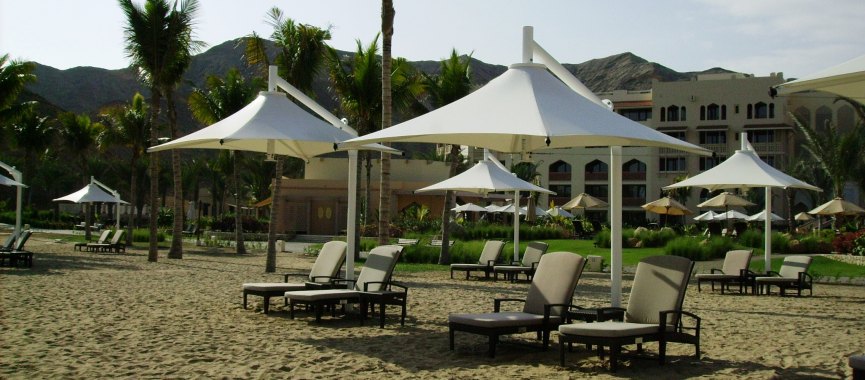 Our tensile fabric umbrellas can be installed on a variety of surfaces, including concrete footings and slabs, timber decks and boardwalks. These fabric canopy structures are easy to transport and arrive to site fully preassembled or in component form for easy erection.
Birdair Architectural Umbrellas and Modulars are able to withstand strong winds with most models designed to 90mph, Exp B' as standard. They also provide maximum UVA and UVB protection and feature state-of-the-art membranes, including TiO2 photocatalytic membrane, galvanized and stainless steel cables and fittings. All collapsible models utilize a patented lever erection system, which allows easy opening and closing of most models in seconds with no internal gear boxes to jam or fail.

For more information about our Architectural Umbrellas and Modular Tensile Membrane Structures: