ePTFE (High Translucency)
PTFE-coated high translucency (ePTFE) fabric membrane is a dynamic tensile material unmatched for its aesthetics and durability, making it ideal for Birdair tensile architecture systems.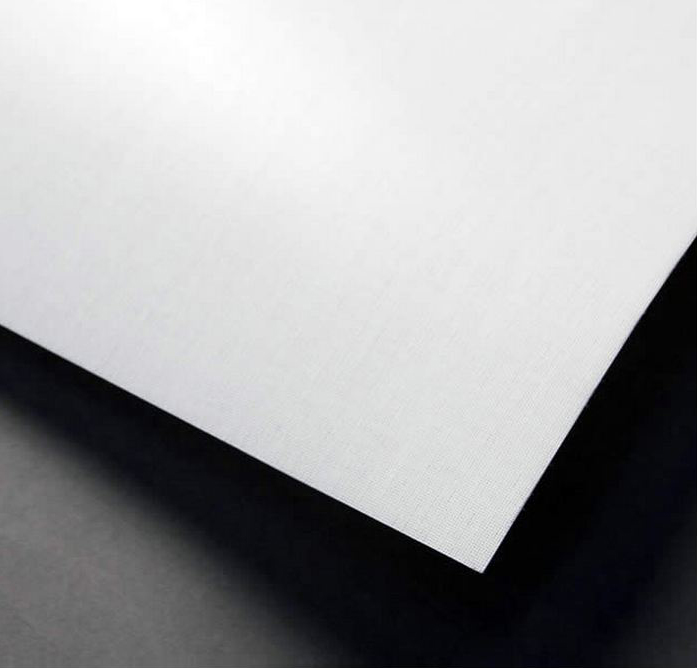 This woven, non-flammable material uses 100 percent fluoropolymer coating and can offer up to 40 percent light transmission (versus just 13 percent with PVC), eliminating glare to allow broad illumination throughout a given interior space.

PTFE fiberglass high translucency fabric, such as Tenara® by Sefar™, is ideally suited for Birdair's commercial and retail market sectors. By evenly dispersing daylight, this material is a sensible option for facilities such as malls or office complexes, where indoor foliage and landscaping are commonly used. In these interiors, plants grow more naturally without "reaching" toward a specific light source. This material also lends itself well to dramatic illumination. With its highly reflective coating, PTFE fiberglass high translucency fabric serves as a compelling backdrop for nighttime interior lighting or backlit signage.
Structurally, ePTFE fiberglass fabric membrane is waterproof, resists UV rays and is chemically inert. As a result, it is exceptionally stain resistant and easy to clean. Products such as Tenara® reflect as much as 60 percent of visible light to make it a cost-effective, low-maintenance option for building owners and developers who demand a material that installs white and stays that way, long after a project has been completed. Plus, for those who require a more colorful impact, PTFE fiberglass high translucency fabric is available in a variety of custom colors.

ePTFE fiberglass fabric membrane can be spot welded or sewn and provides architects with exceptional strength and durability. These features allow designers the ability to push the envelope of exterior (and interior) design without worrying about cracking or creasing under the strain of repeating flexing or folding.