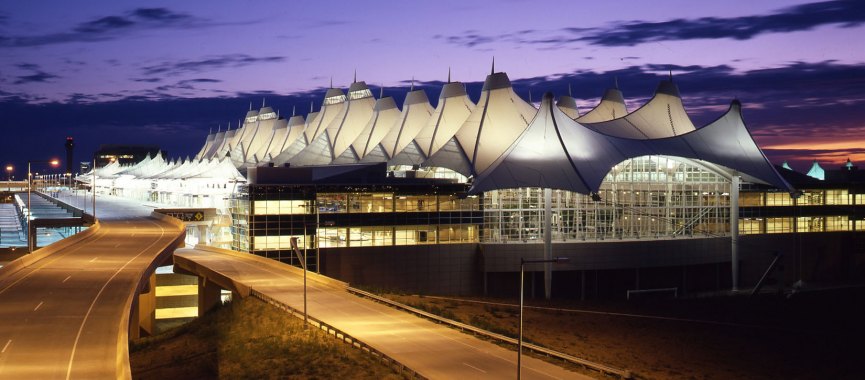 Tensile membrane structures have a unique visual character and give designers, architects and engineers the ability to experiment with form and create exciting new solutions to conventional design problems.
Fabric roof forms are curved between supporting elements in a manner reflective of the flow of tension forces within the membrane. With the exception of air-supported structures, these curvatures are anticlastic in nature. The overwhelming majority of contemporary construction is based on rectilinear forms, and the curving forms of fabric roofs give a dramatic and eye-catching appeal.
Membrane can be used to construct roofs, façades, free-standing buildings, skylights, and/or accent enclosures. Completely different from other building materials both aesthetically and functionally, it is the combination of uncommon physical and geometric characteristics that make tensile membrane structures iconic.
An attractive feature of tensioned fabric structures is their enormous range of spanning capability. Architects have found the inherent visual drama and the long span ability of fabric particularly appropriate for athletic and entertainment facilities such as stadia and amphitheaters. There are various membranes or films available to achieve a signature design, such as PTFE fiberglass, ETFE film, and PVC membrane. Insulated fabrics are also available to improve the energy performance of an enclosed tensile membrane structure.
Fabric structures are not only visually appealing but are environmentally sensitive and economically competitive as well. Lightweight membrane provides a cost-effective solution requiring less structural steel to support the roof or façade, enabling long spans of column-free space. In addition, membrane offers building owners reduced construction costs and maintenance costs compared to traditional building materials.

Another Functional Benefits of Tensioned Membrane Structures: